fyberloom weaves fragmented data into integrated knowledge
Tired of wasting time searching for information without finding it?
fyberloom semantic search engine is what the flying shuttle was to the pre-industrial loom: a simple breakthrough that changes the way work is done. In fyberloom, crawlers locate, AI indexes, and blockchain secures your own data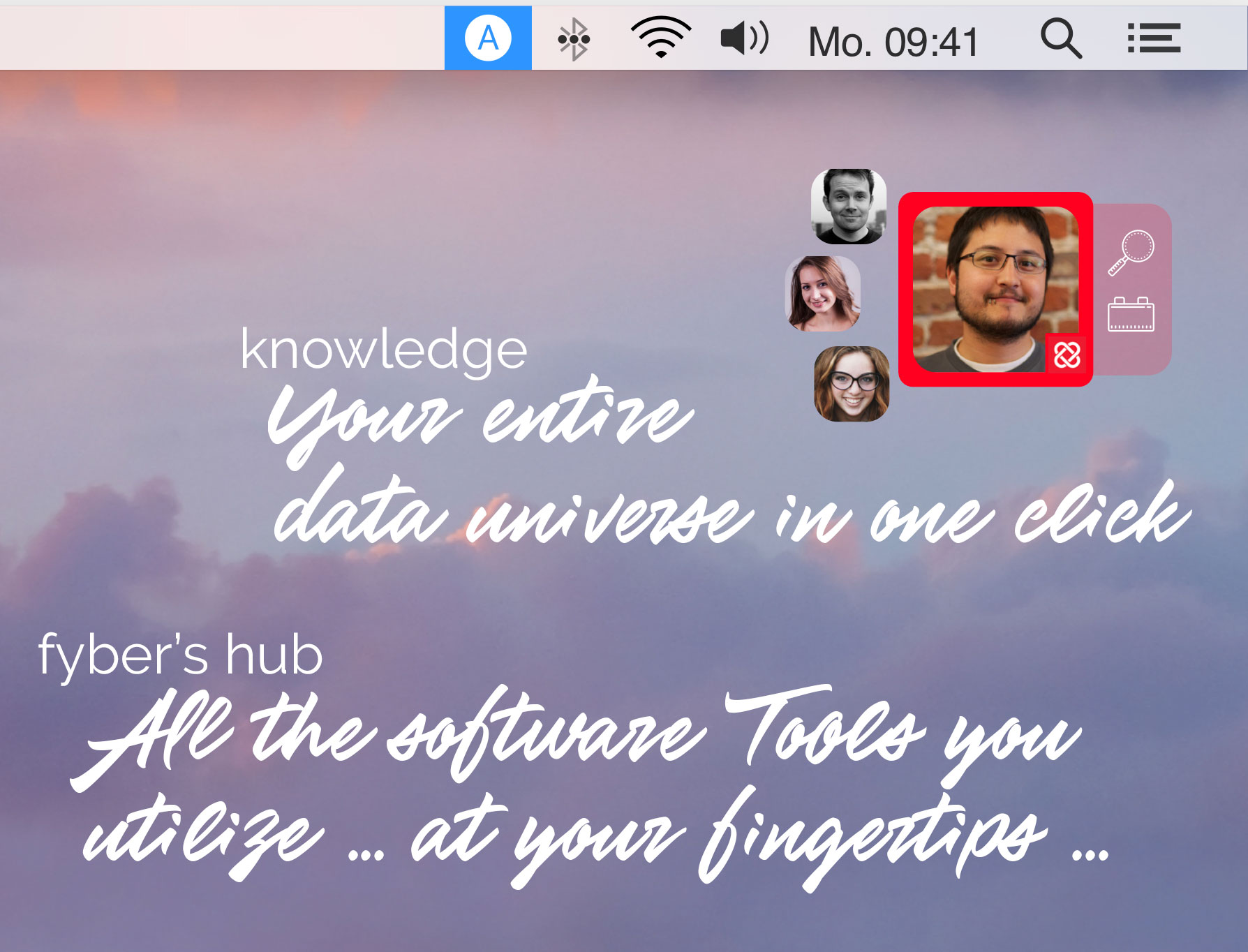 "
---
All your tools in one place. At your fingertips.
we don't own or move the resources from the legacy applications, we create the right agnostic fybers (plug-ins) to index and correlate data from each single legacy system (i.e. Slack, Trello, GDrive, Dropbox, ....)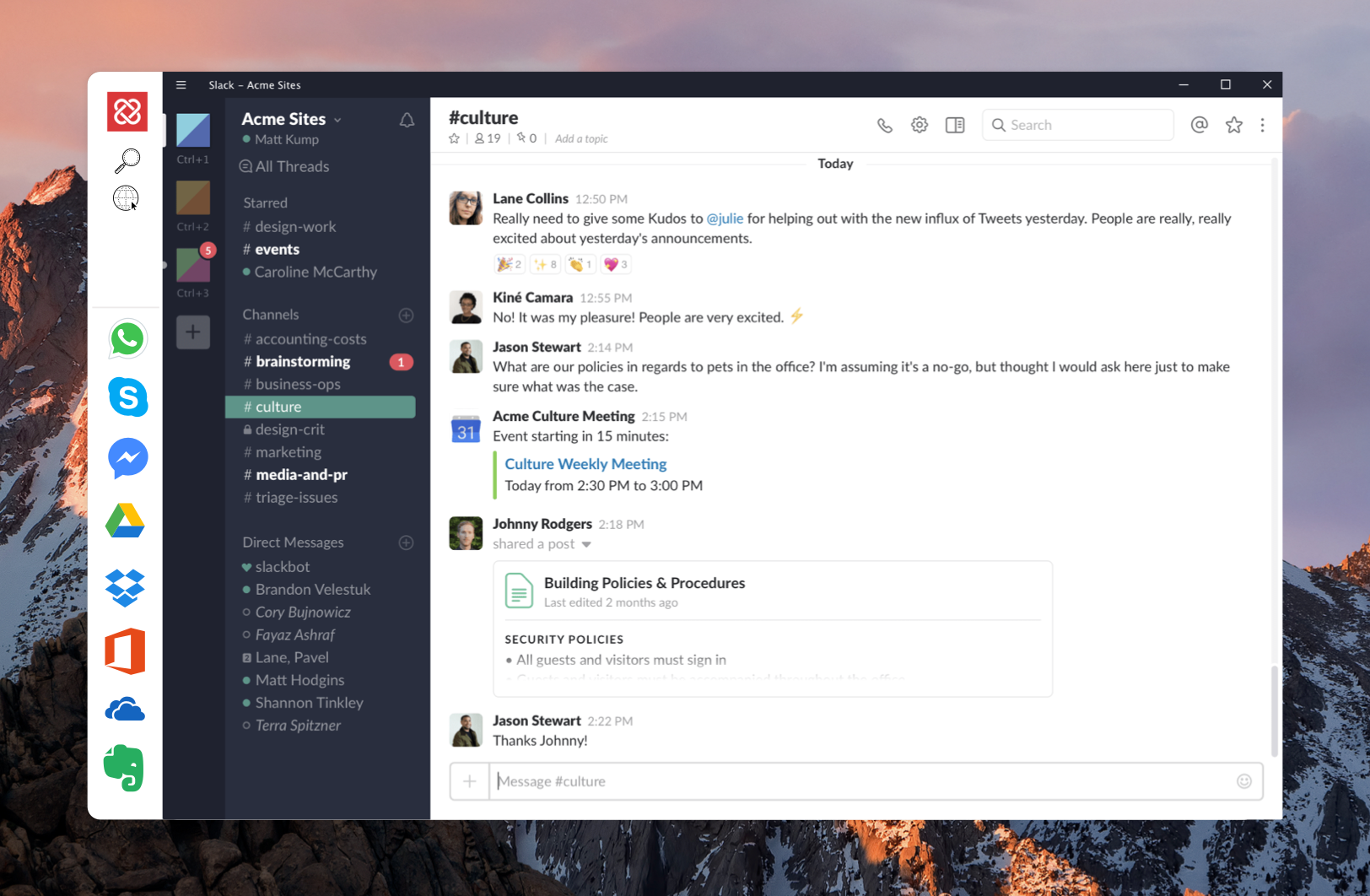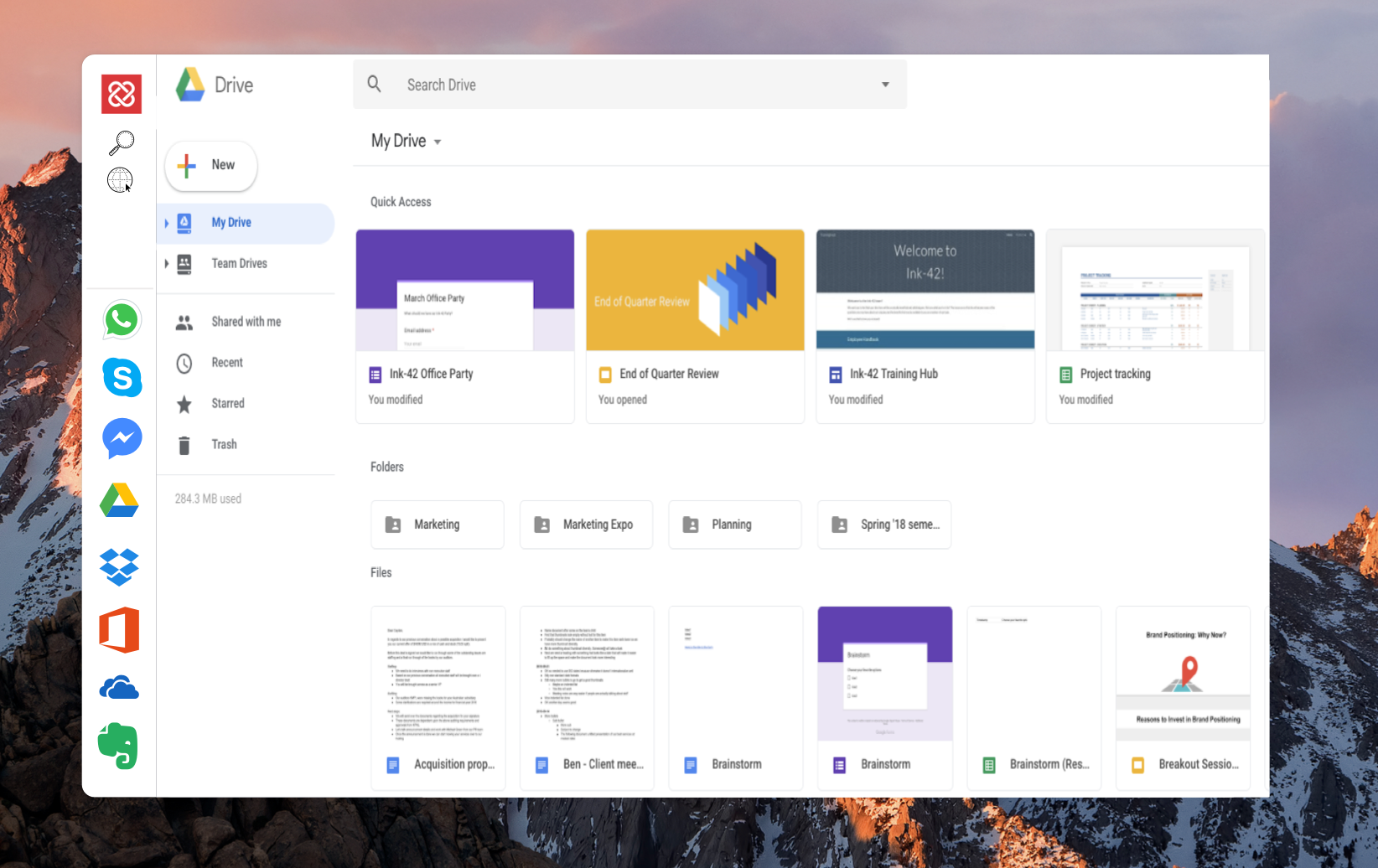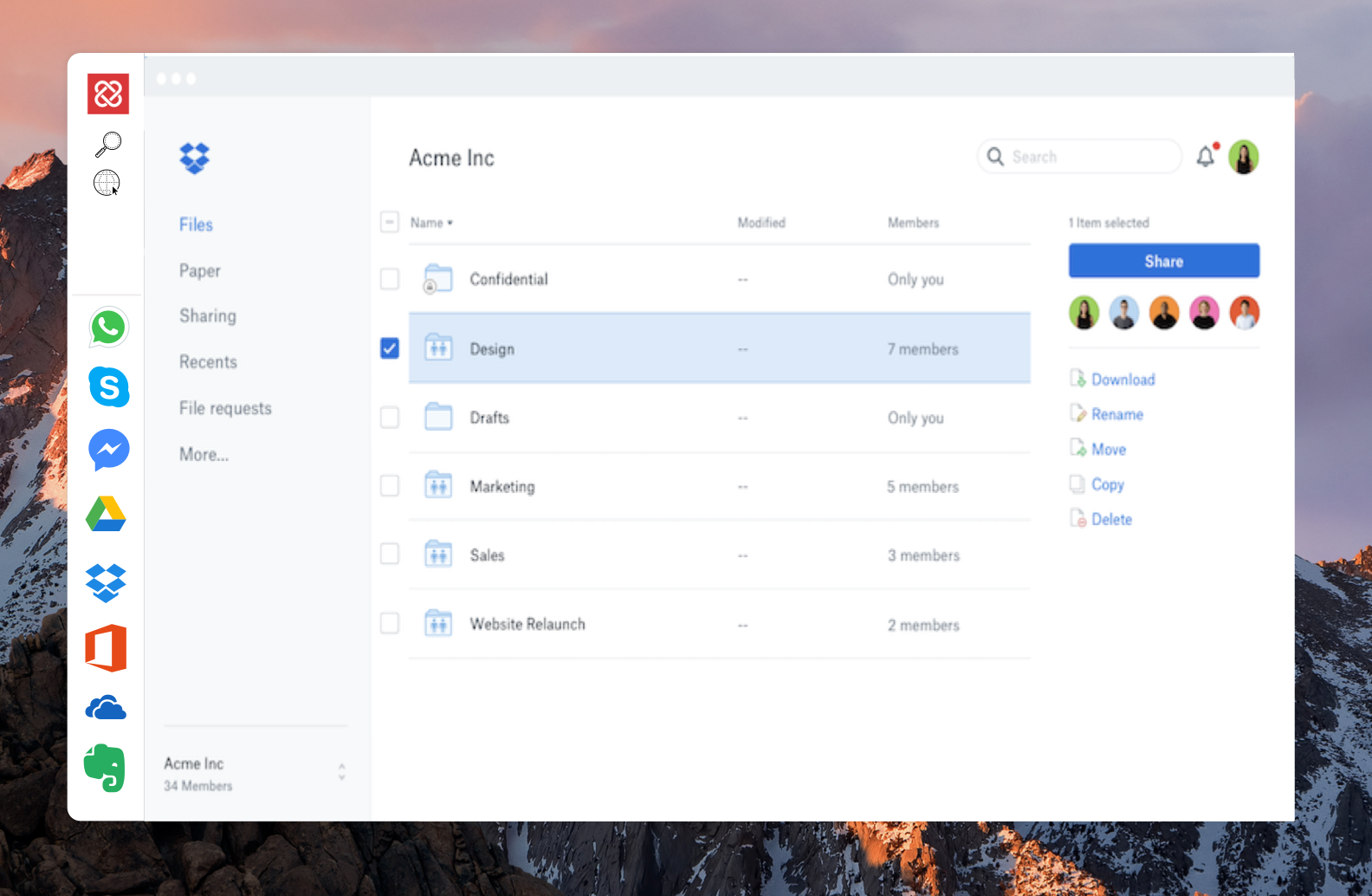 ---
The anti-platform.
fyberloom sends crawlers across app and weaves tapestry of information from all your legacy platforms. Correlates something happenings in Slack with something happening in Skype and something in your mail, your google drive or dropbox ... fyberloom is agnostic and creates a pathway through your knowledge.The data is represented in such a way to reveal identity and relationships, as data is only meaningful in context.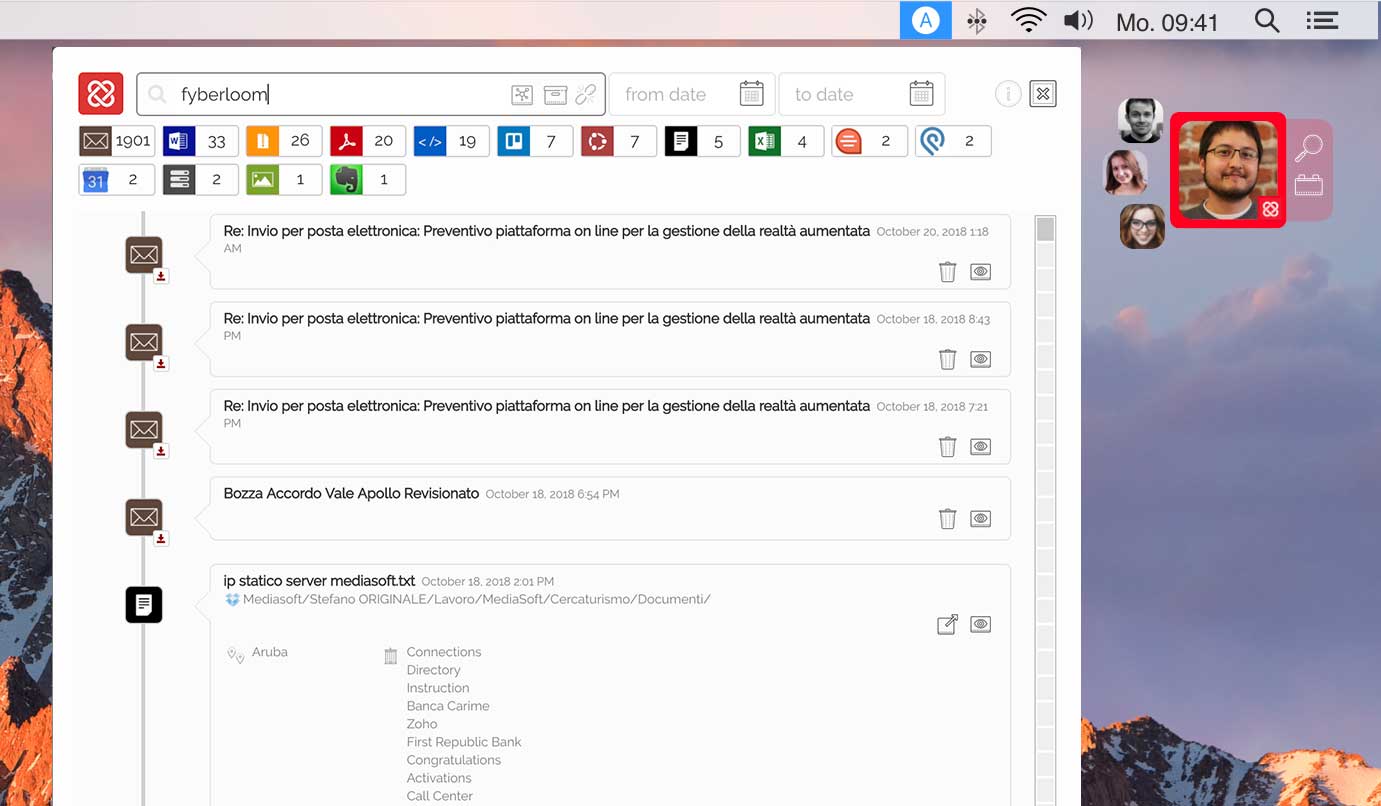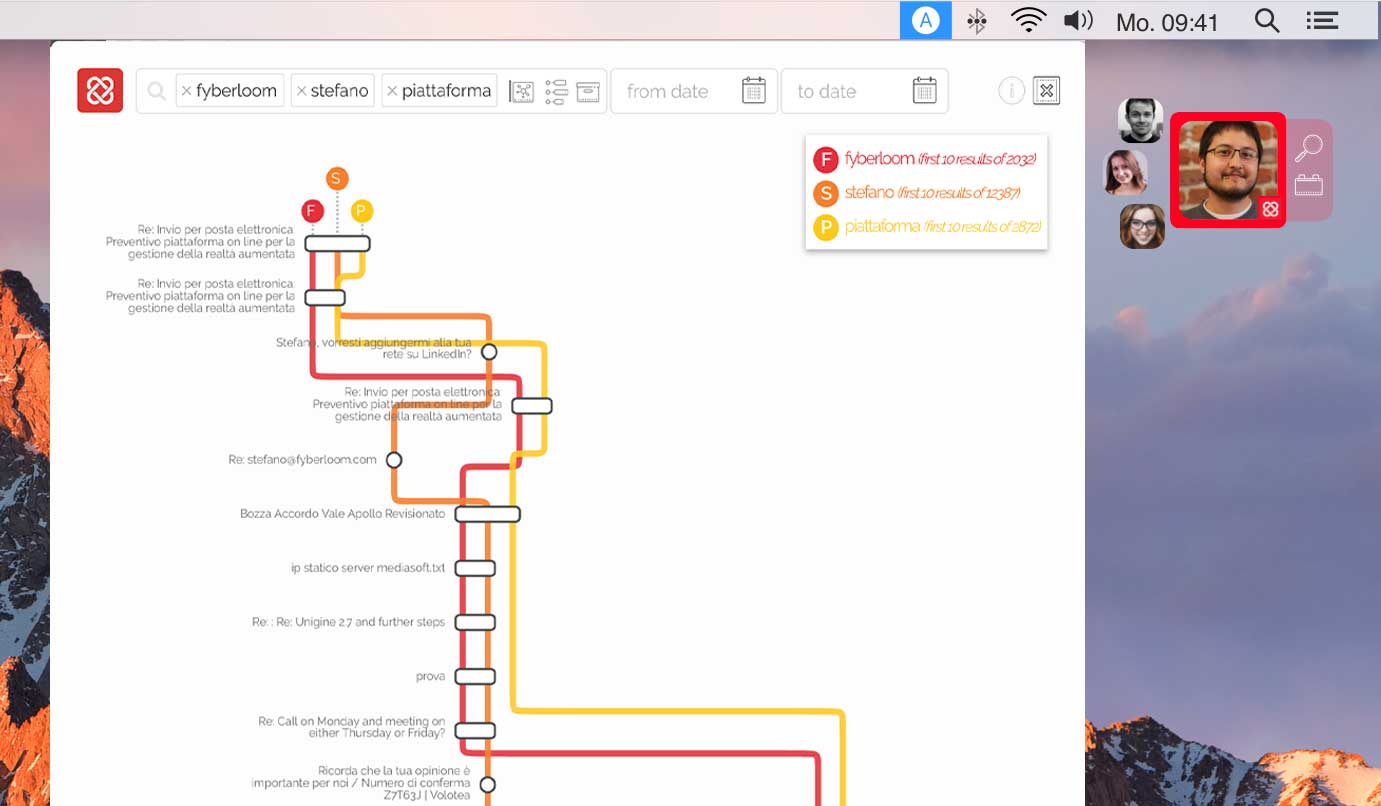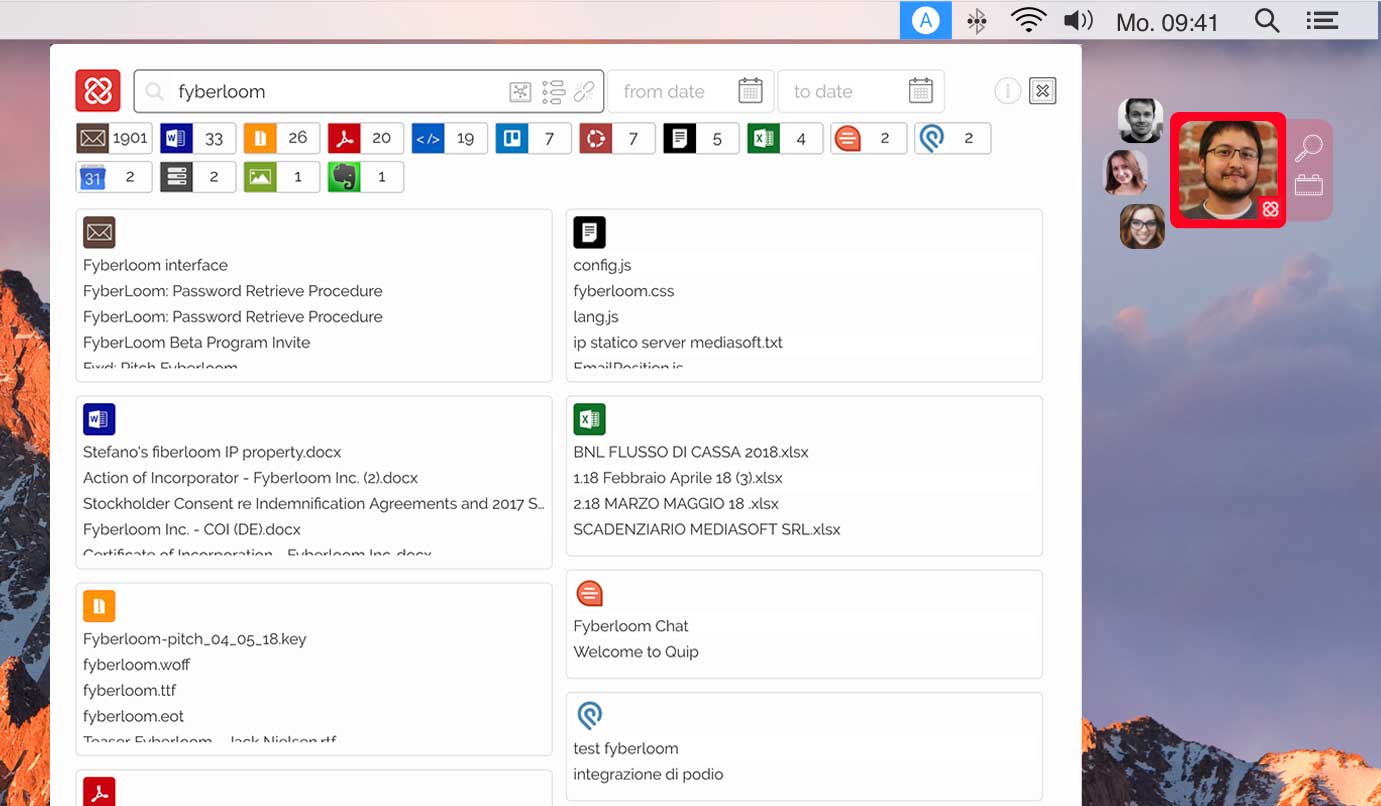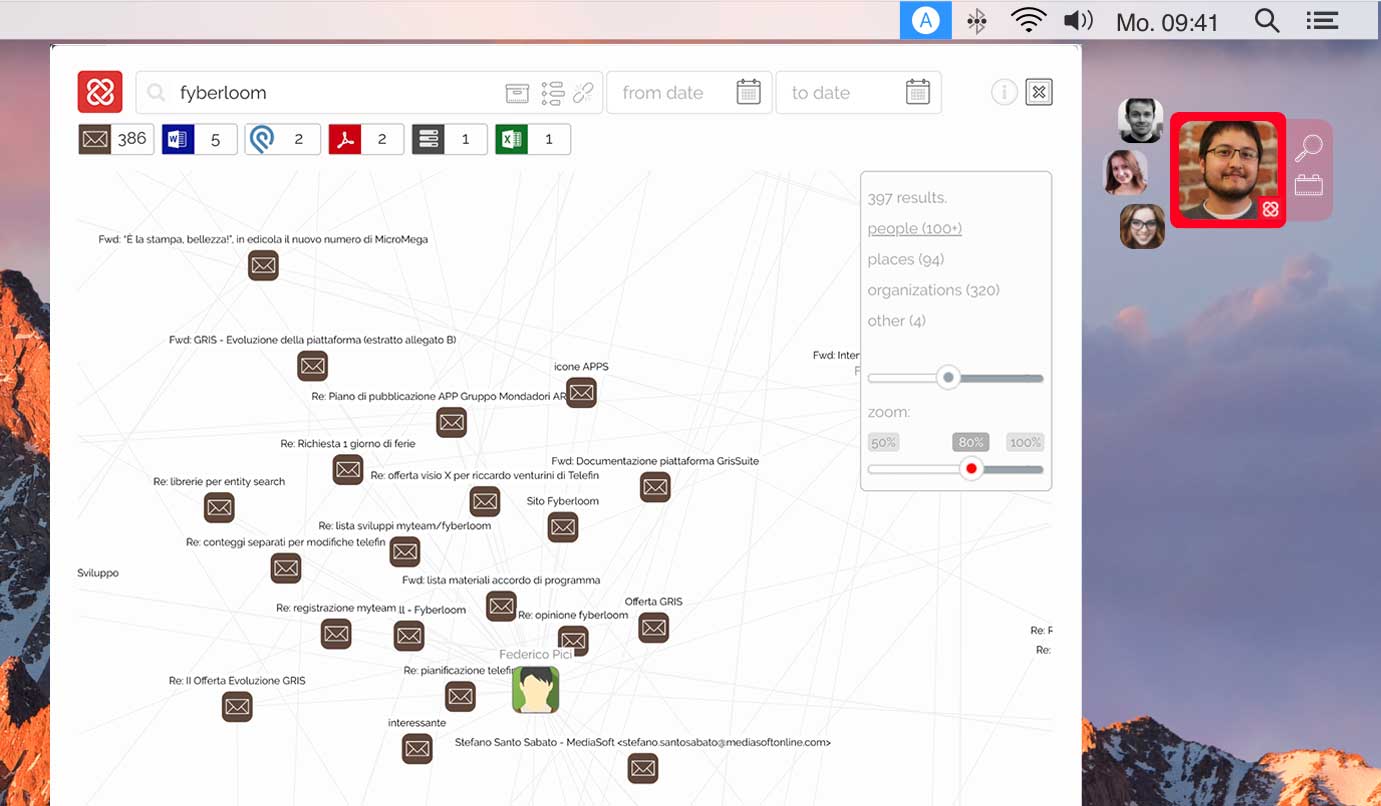 Want a bite? You're in the right place!
knowledge hub
When you search, you don't always want to see the same results: sometimes you want to see what's recent; sometimes you want to see what's old. Sometimes you want the popular; sometimes, the obscure. Maybe you want your results interconnected. Maybe you want them sorted. Or maybe you want to cross-reference with a person, an app, or a date.
Fyberloom searches all your data -- regardless of hardware, software, native platform or media -- and weaves it into a tapestry as unique as you are.
The results can be displayed in four different ways:
Join today to get free access !
Our Technology
So, let we tell you how we did it … bringing engineering and imagination… bringing art to software design … going out of the box, reinventing the whole relationship between the user, ones own data and the applications one uses. We did it using cutting-edge technologies: a simple-to-configure (idiot proof) application with a "strong" semantic correlation engine, agnostic about the data sources and the applications that produced them
agnostic about data-type and channels
indexing is powered by a semantic engine
overcomes configuration problems
optimizes the user experience and ergonomics
data remains on its legacy systems
user data and security of indexes are powered by blockchain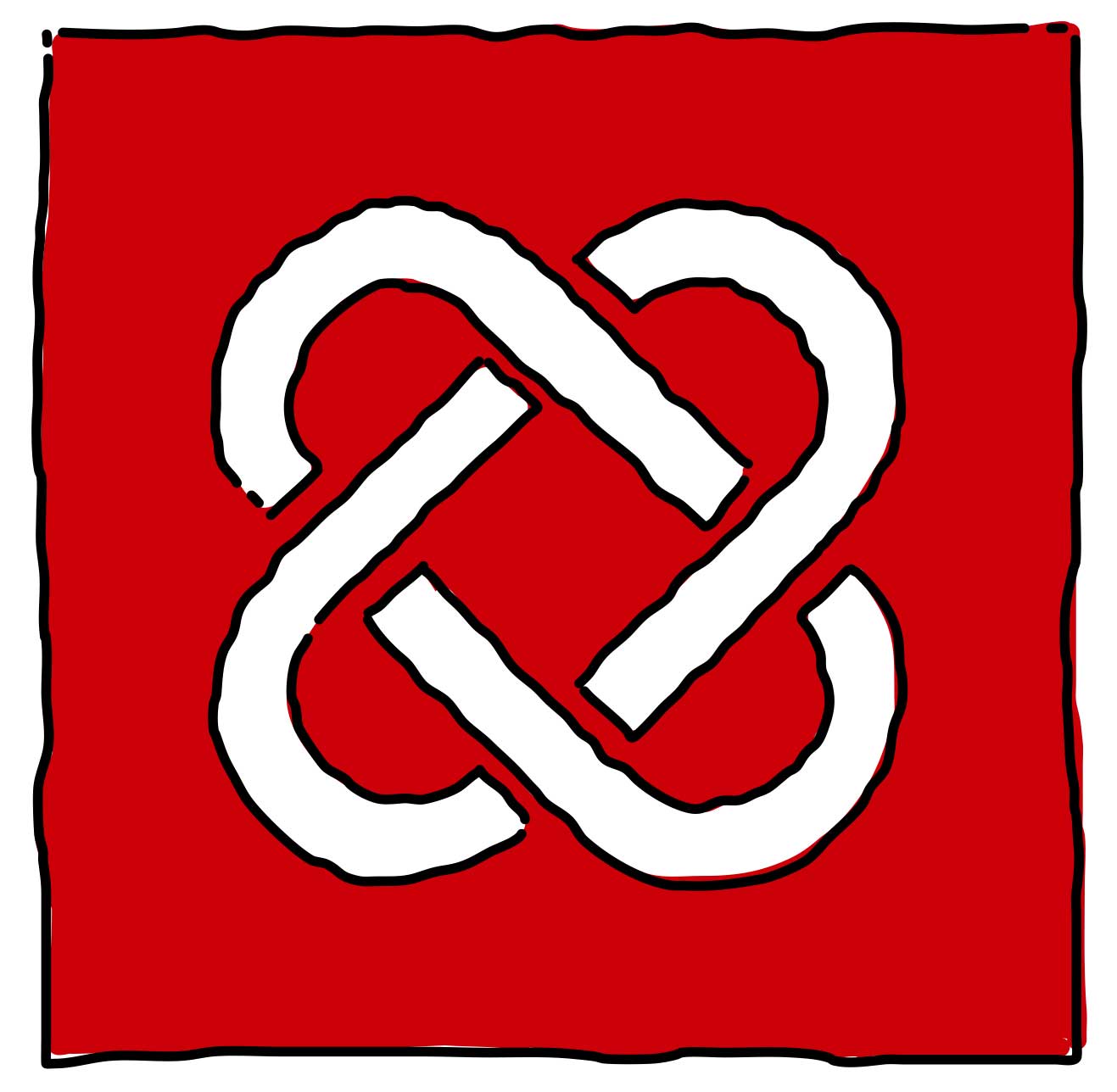 News and Updates
Download the beta from your laptop !
The mobile version is under construction
Subscribe to our newsletter, receive the latest news from fyberloom